From Kiosk to Kitchens across Maharashtra
Prakash Masale was started in the 1940s by Mr. Gyanoba Jadhav and his wife as a small business. Mrs. Jadhav would prepare traditional spice mix in their house and these fresh homemade products were sold from a small stall at Nehru Chowk (Mandai), Pune. The Kanda Lasoon Masala, a heritage spice mix of Maharashtra was the star product then which increasingly won the love and affection of customers over the years.
Mr. Dattatray Jadhav took charge of the business from his father and the founder of Prakash Masale, Gyanoba Jadhav in 1970s. The unsurmountable time he spent at the shop in Nehru Market gifted him with an astute customer understanding. This guided and paved the journey of multiple product variants being added to the basket of Prakash Masale. With a sharp business acumen, he went on to introduce modern machinery in spice production in the year 1985. This was followed by the setting up of retail outlets and a growing distribution network.
Mr. Pavan Jadhav, the third generation has now taken over the mantle of the brand. A food connoisseur, he has immense understanding of the industry, the food heritage of Maharashtra and the country at large.
It has truly been an incredible journey for the brand going from manual processing in a one-room house to a modern manufacturing infrastructure with fully automated processing and packaging systems. Thus the quality and unique flavors of Prakash Masale products have over the years been representing the rich culinary history of Maharashtrian cuisine.
Our Story
Prakash Masale is an authentic regional Brand into spice manufacturing for 8 decades. Prakash Masale believes in manufacturing spices with natural processes. We do not use any artificial flavors and colors. This makes us authentic spice makers of Maharashtra.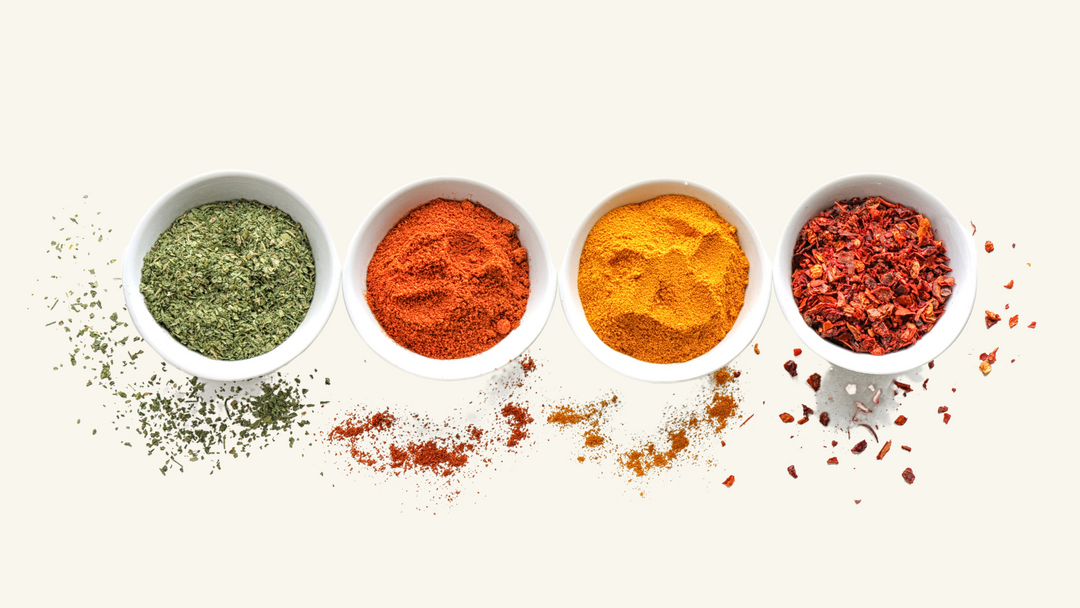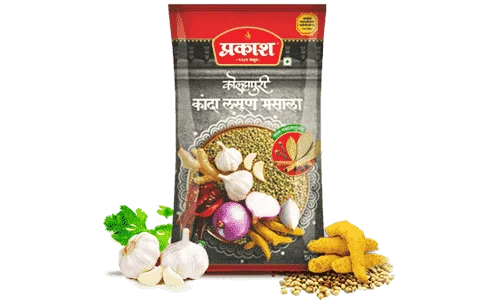 The pioneers of Kanda Lasoon Masala
Prakash Masale started with this legacy spice blend and created a prominent impact on the Maharashtrian households. 'Kanda' i.e., onion and 'Lasoon' i.e., garlic are the hero ingredients in this masala in addition to the other spices. With Prakash Kolhapuri Kanda Lasoon Masala, relish the authentic taste of Kolhapur Cuisines in every bite.